Buying and Selling on eBay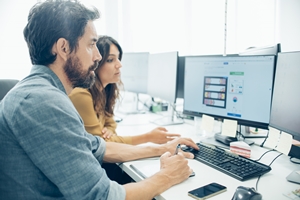 Course Summary
Code: D06A52A
Starting: Friday 26 February 2021
Location: Online Google Classroom
Duration: 4 sessions over 4 week(s)
Time: 13:00 - first lesson is 02:30hrs
Cost: No Fee
Description
This course will introduce you to the online auction site eBay. You will learn how to search for and bid on items to buy and also how to list items for sale yourself.

Throughout the course you will cover:

How to register with eBay and navigate the site.
How the auction process works, tips on the bidding process and the different auction types.
How to use the online help, contact the seller and use the feedback system.
How to list an item for sale.
Considerations on how to achieve the best price for your item.
How to stay safe when buying and selling.
Location
Online Google Classroom
Google Classroom
PL4 6LF



For more information please read the Course Information Sheet

By continuing you confirm that you have read and accept the Terms and Conditions
To speak to our advisers about this course please contact 01752 660713 and quote course code
D06A52A