Customer Service In Hospitality L2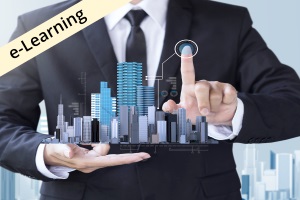 Course Summary
Code: F07A11B
Starting: Flexible
Location: Online E-Assessor
Duration: sessions over week(s)
Time: - first lesson is hrs
Cost: Free
Description
This accredited e-Learning course is just one of our collection of training courses that lets you develop new skills geared around you and your life. You can choose how, when and where to study, while we make sure you get all the support and guidance you need to succeed. Programmes are delivered online or with pre-arranged support.
You need never worry about missing a class again!
For more information, and to register your interest please contact us.


Tell me about the course
Full details about this course will be uploaded shortly. To register your interest in this course, please click the 'Request Info' button on the course page on our website. We will then fast track your request and send you more information as soon as it becomes available.
What can I learn next?
Visit our website at www.oncoursesouthwest.co.uk, call in the centre or call us on 01752 660713
Please note:
Most courses attract a subsidy from the Education and Skills Funding Agency and can be used to match funding for ESF. It is a requirement of the SFA that you complete various forms at different stages of your course, further information is available on request. Courses are subject to a minimum number of enrolments and could be cancelled if recruitment is low. In some cases, an alternative class at a different location may be offered. Room numbers are subject to change - please check when you arrive at the venue.
Location
Online E-Assessor
E-assessor
PL4 6LF



By continuing you confirm that you have read and accept the Terms and Conditions

Course Information Sheet
To speak to our advisers about this course please contact 01752 660713 and quote course code
F07A11B