AAT Foundation Certificate in Accounting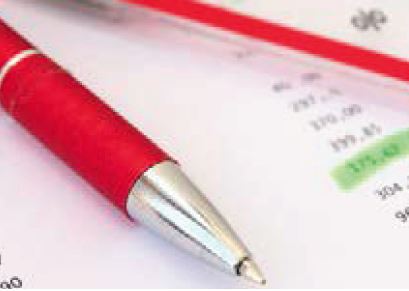 Course Summary
Code: F15A23A
Starting: Tuesday 29 September 2020
Location: Hyde Park House
Duration: 36 sessions over 36 week(s)
Time: 18:00 - first lesson is 03:00hrs
Cost: Full Fee £842 Concession £123
Description
The AAT Foundation Certificate Level 2 is suited to people who are new to
accounting and finance and unqualified accounting staff who want to enhance
their foundation knowledge and skills and those looking to change their
careers.

The awarding body for this qualification is AAT (Association of Accounting
Technicians).

By the end of the course learners will have completed 5 online examinations and covered:
1. 'Bookkeeping Transactions', which includes: how to process book-keeping transactions for financial documents such as invoices and credit notes, also receipts and payments. Write up and balance the Cash Book, Bank Book and Petty Cash Book, also extract a Trial Balance.
2. 'Bookkeeping Controls,' which includes: how to use journals, prepare and reconcile control accounts and the bank account.
3. 'Elements of Costing', which includes: a range of techniques to cost material, labour and overheads. Consider budgetary control system by comparing actual costs with budgeted costs.
4. 'Synoptic'. This module incorporates topics/elements from the above 3 modules, along with how to work effectively in finance.
5. 'Using Accounting Software'. This module uses the SAGE accounting software and includes: entering opening balances, invoices, credit notes, payments and receipts. Reconciling the bank account with the bank statement and creating reports.
Location
Hyde Park House
Mutley Plain
Plymouth
Devon
PL4 6LF

For more information please read the Course Information Sheet

By continuing you confirm that you have read and accept the Terms and Conditions
To speak to our advisers about this course please contact 01752 660713 and quote course code
F15A23A